There is no way I can tell you all that there is to know about Dubai in one post. First- I know that the average attention span (without pictures) is 60 seconds. Meaning, I wouldn't even get past explaining the first day. And second- I spent over five days in this crazy place, and I feel like it deserves multiple posts.
So I will divide my Dubai Trip into a series of topics:
The Planning Process
The Adventures
Lessons Learned/How to Prepare/What I Loved
I hope this can actually cover everything that can possibly persuade someone to go. And…if you ever need any extra tips or tricks, just drop me an email and I'm more than happy to answer them!
Let's dive in!!
The Planning Process
Let me just start off by saying this….we weren't even supposed to go to Dubai. LOL. Our group was originally supposed to go to Bali…tickets got expensive, the houses we loved were booked and busy, and the interest was slowly declining. We did not want to miss out on traveling to another country because things got expensive, so we opened up our mind to other travel destinations.
I personally wanted somewhere hot (clearly I got that by picking Dubai)…but seriously…I wanted Hot, Beach, Sand, Margaritas. I guess by going to Dubai, I def got Hot + Sand. There were so many great options, but we decided that Dubai was a place we should experiment with.
With a place set in stone, here comes the planning process.  
Everything in Dubai is pure-tee luxury. Every hotel/airbnb option that we found, we instantly fell in love with. We couldn't go wrong…. But BAYBEEEE our final Airbnb we picked…..stunning. Click here if you are interested in renting this penthouse. Let me just give you a glimpse of our luxury rental: 
Please note these pictures are not my own, they are part of the airbnb profile.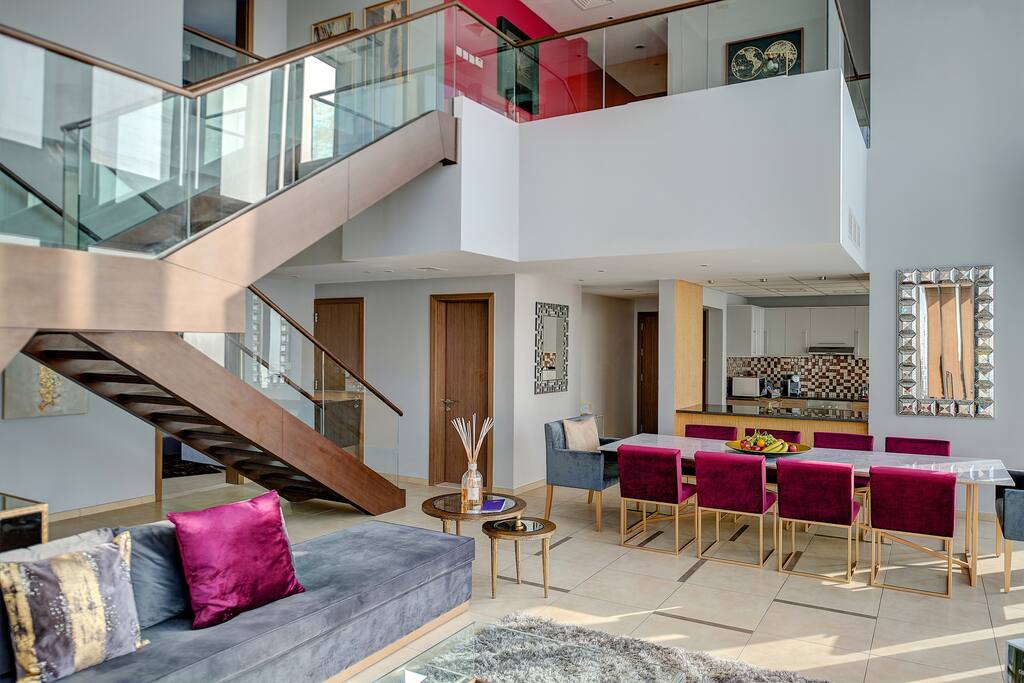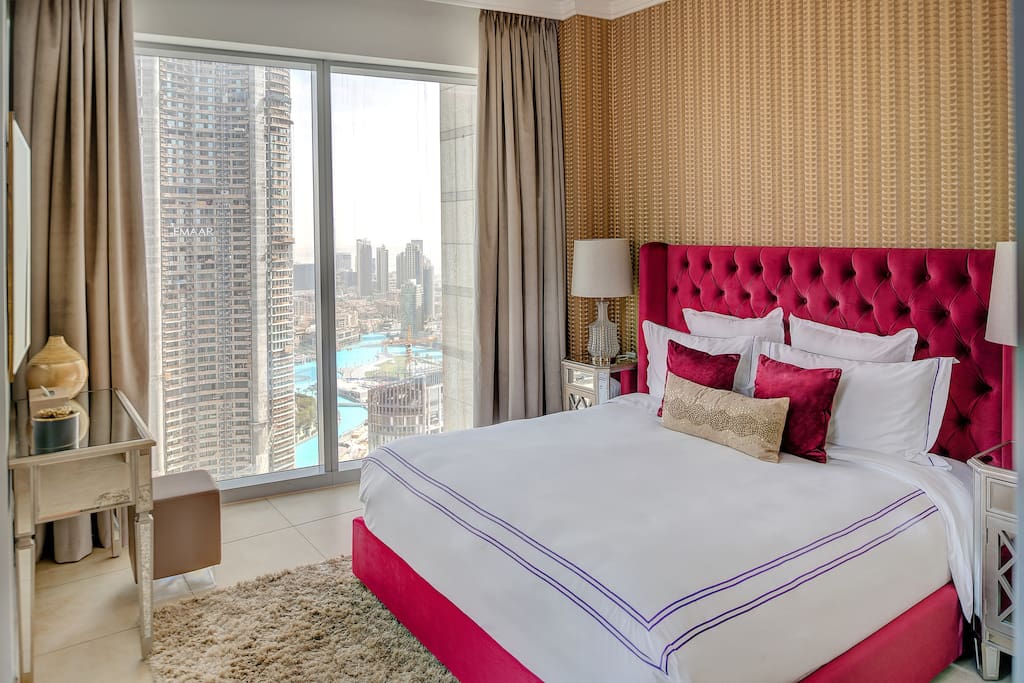 What did I tell you…Bomb.com, I know.
By us planning ahead (which I will write a blog post soon on how to plan an international trip in a timely manner….on a budget) we were able to take care of our Airbnb well before we needed to purchase plane tickets.
Travel Tip: If you are planning a trip out of the country, especially a trip that could possibly have some strict religious boundaries…it is best to review the airport and also make sure you are checking how long your layover is. I wanted to be cheap and purchase a $500 ticket, but I didn't realize we would have a 6-7 hour layover in Saudi Arabia. Needless to say I spent the extra $250 to have a nonstop flight from DC to Dubai.
Yes…I was being cheap. I am a full blown advocate for finding the best deal possible. I can write a blog post about this later on how I travel for the low, but for the sake of this post I used the Hopper app on Iphone/Android and I used momondo.com to track down the cheapest deals.
There were some individuals in our group that made the best out of their money and took long layovers in London or New York, and spent some time there before heading to Dubai! [Also a Pro Tip!!]
We decided to leave from DC and fly a non-stop flight to Dubai. Can we dabble in that for a second? We had no adventure, no NYC fun, no London fun…just us, in economy (with an unlimited bar…HELLO). To be honest, we really made the best of it. Our trip took a total of 14 hours. The first 6 hours, we thought we were in Vegas. We talked about our life, dreams, and "cheers" every second we could. Thennnnnn we slowly realized "Yikes! We still have 8 more hours to go..with NO WiFi". I'm just going to skip over the emotions of the remaining 8 hours…just know I didn't get any sleep and I really wanted to take a shower.
During your flight, they will provide you with Lunch, Dinner, Snack, and Breakfast. It sounds like luxury, but when you are trying to sleep the last thing you want to be bothered with is an egg omelet in your face at "whatever time" AM.
14 hours of traveling, getting an additional car for just our luggage….(we ain't never been no where before), and a hot steamy shower…we were finally ready to begin our adventure.
I can't wait to dive in to the adventure portion of this epic trip! Keep coming back to the website for more on Dubai! 🙂